Hi. I have compared the Stimtracker audio marker to the Biopac HLT100c marker on a MP150 system in AcqKnowledge 4.0 and have found a consistent 1 ms delay from between the two (with the HLT occurring first). See the first picture. I'm unsure which is more accurate. Any thoughts?
I also tried using a DC square wave created per Biopac's AS-214 document on the right channel with the audio signal on the left going directly to the Stimtracker and I find the signal onsets having a discrepancy of 18ms. See second picture. I'm unsure which digital channel the Stimtracker is sending the left and right signal to so I don't know which signal is delayed. Any thoughts on what might be causing this?
I've included the audio file.
Thanks!
-Joe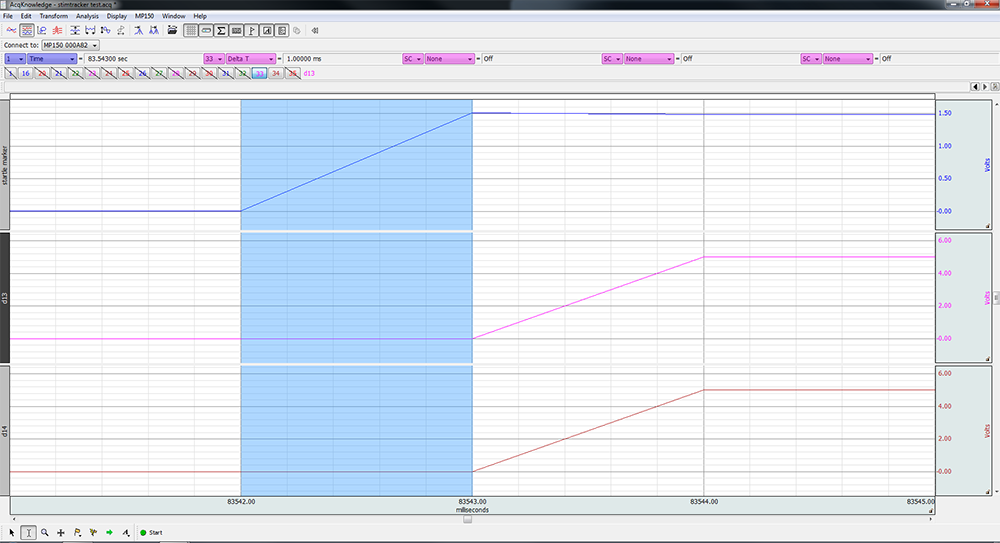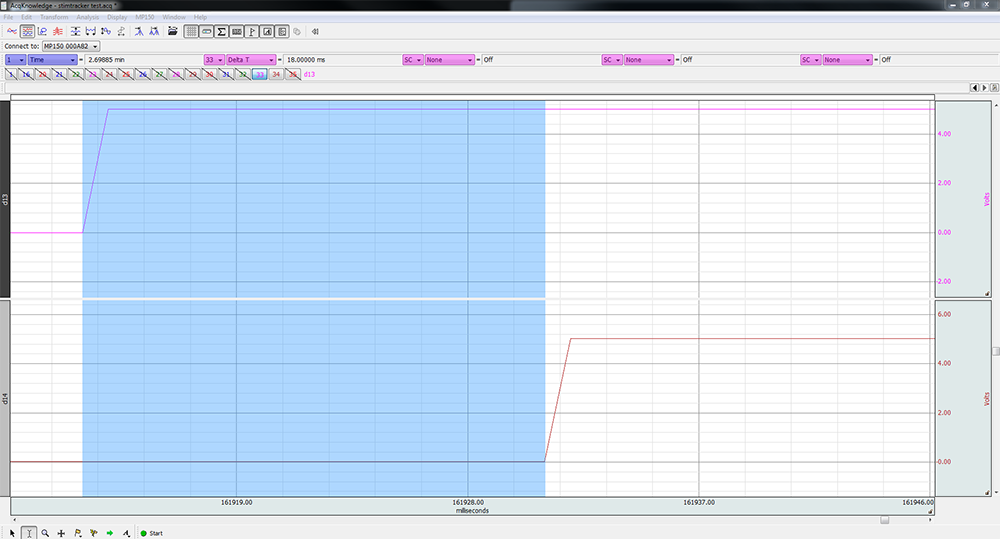 startle with marker.wav (11.3 KB)